National Geographic Learning Book Collection
Feed Your Imagination with the new National Geographic Learning Book Club! Over 500 best-selling National Geographic titles to support disciplinary learning across a variety of subject areas.
VIEW THE COLLECTION!

Elevate thinking.
Personalize your course.
Promote better outcomes.
CHECK OUT MINDTAP!

Introducing the National Geographic Learning Leveled Book Finder
BUILD YOUR CLASSROOM LIBRARY TODAY!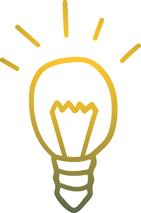 DIGITAL AND CLASSROOM MATERIALS

National Geographic Learning, a part of Cengage Learning, is a leading educational publisher of PreK–12 School digital and curricular classroom materials. Through our digital learning programs and classroom learning resources, schools experience the excitement and joy of learning that National Geographic explorers, scientists, writers and photographers experience.
Document retrieved from: School
04/29/2017
Cengage Learning, Inc. All rights reserved | (800) 354-9706